Orlando Trade Show Booth builder
It's evident that the top Orlando trade show Exhibit House also happens to be the finest Orlando trade show booth builder. Exhibit Experience in Orlando, Florida, offers exhibitors not only Orlando trade show booth rentals but also the option to purchase Orlando trade show booths. With over 60,000 square feet of warehouse space in Orlando, Florida, Exhibit Experience is the leading provider of new custom trade show booth fabrication.

What sets us apart?

Exhibit Experience manufactures all trade show booths in-house, allowing us to create custom-made Trade Show Booths on short notice.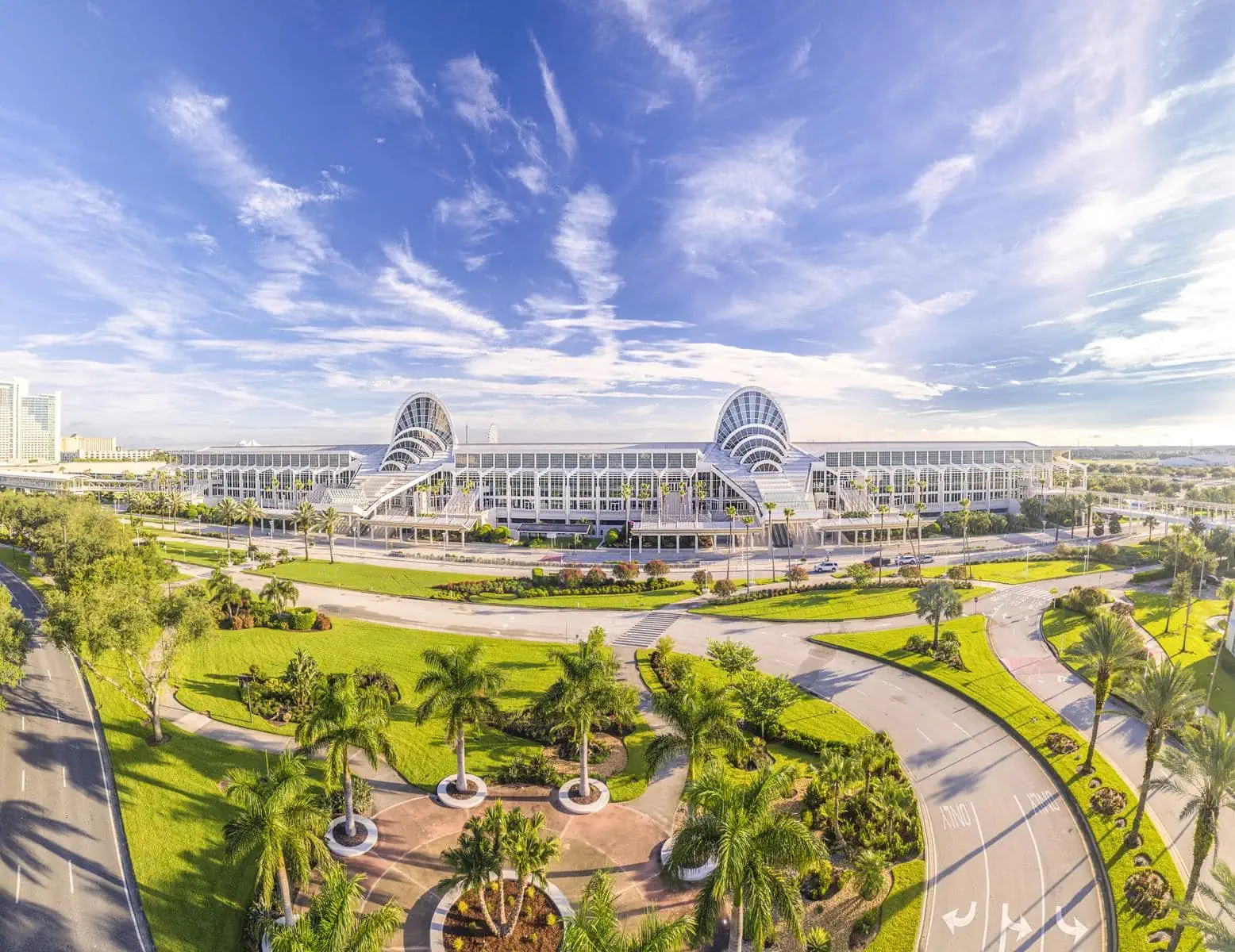 What capabilities does Exhibit Experience have in Orlando, Florida?
Exhibit Experience now handles all graphic production internally, unlike other trade show booth companies that outsource it, taking up to a month for graphic production. This is one of the reasons why Exhibit Experience excels as the premier trade show booth builder.
Additionally, Exhibit Experience manufactures all custom trade show booths in-house, eliminating the need for outsourcing. In Orlando, Florida, Exhibit Experience offers over 70 trade show booth rental packages with just a 15-day notice. Whether you require a 10 x 20 trade show booth rental, a 20 x 20 trade show booth rental, or an even larger trade show booth rental, we've got you covered. Exhibit Experience in Orlando leads the way in trade show booth rentals.
Furthermore, Exhibit Experience boasts one of the most extensive beMatrix modular exhibit inventories in Orlando, Florida, making it the preferred Orlando Trade Show exhibit company.
When it comes to labor in Orlando, Florida, we are the Orlando Trade Show labor company. We do not outsource. Exhibit Experience constructs its Trade Show exhibits locally in Orlando, Florida.
Concerning the shipping and handling of Trade Show exhibits and client materials, Exhibit Experience manages all its Trade Show booth freight internally. Yes, we own our own trucks. Once again, this underscores why Exhibit Experience is the preferred trade show booth builder in Orlando, Florida.
If you require LED walls for trade show exhibits, Exhibit Experience can design, build, and deliver any LED wall at any convention center in Orlando, Florida, with just a 30-day notice. If you need an LED wall in your Trade Show booth, don't hesitate to contact us. Exhibit Experience maintains an LED wall inventory ranging from 3.1 megapixels to 2.8 megapixels.
At the end of the day, we proudly claim to be the best trade show booth builder in town.
Why?
Because we handle it all, from exhibit design and graphic production to custom booth fabrication, exhibit labor, LED walls, and more. As a Trade Show company, we take pride in our ability to handle everything internally for all Trade Show Booth Clients. This is why Exhibit Experience is the leader in Trade Show Booth production in Orlando, Florida
As your preferred Orlando trade show booth company, we offer a comprehensive range of solutions to fulfill your exhibition needs. In addition to our extensive selection of Orlando Trade Show exhibit rentals, we specialize in designing custom trade show exhibits. Our state-of-the-art facilities, equipped with CNC machinery and a dedicated wood-shop, enable us to craft truly unique and reusable custom wood trade show booth structures that are second to none. What distinguishes us is our ability to create these exhibits right here in Orlando, Florida, ensuring the highest quality and personalized service.
At Exhibit Experience, we excel in providing turnkey Orlando Trade Show exhibit services. Thanks to our local expertise, we have the unique advantage of offering all Trade Show Exhibits locally in Orlando, Florida, and seamlessly placing them on the Orlando trade show floor.
If you're in search of the best trade show Exhibit Company in Orlando or looking for custom trade show booth rentals in Orlando, Florida, to enhance your brand presence, you've found your ideal partner. Contact us today for a complimentary consultation and discover how our Orlando Exhibit House can elevate your trade show presence. We're your trusted Orlando custom Trade Show Exhibit provider, committed to delivering excellence every step of the way.
Jessica Folino
Director of Sales-Golf at Boomer Naturals
"I never formally thanked you for all the hard work you put in to ensure the Boomer Naturals PGA Show booth was perfect… and it was! We greatly appreciate your prompt response time and dedication to our design… and patience. Thank you very much. We will certainly call you in the future when we need something for a trade show."
Brianne Ika
Co-Founder at Workman Success Systems
"Thanks so much for all your help with this event! It turned out amazing and we had everything we needed, including one of the best looking booths at the convention! I look forward to working with you again."
Merve Cardak
Operations & Event Marketing Coordinator at Leap Tools Inc.
"I wanted to send a note to thank you and your team for all your great work and support throughout the process. We had a great show, and everyone on my team was very happy how our booth turned out. Special shout out to Jason and his on-site team for delivering what we were expecting."
Talinn Jaramillo
L-Acoustics
My company is always on the late boat with planning and Exhibit Experience always executes our vision perfectly. They will be my choice again for InfoComm next year.
Gaye Kiel
Marketing at 3DT LLC
We were so happy to find that the carpets were vacuumed daily and the monitors were turned on and playing our video as we walked into the booth each morning. Please thank them for us! Thank you for your advice all along the way David, and for the careful follow through resulting in our exhibit being such a success!
Richmond
Philippines Department of Tourism
Thank you very much! I did not go to the show but so far feedback on the booth design was positive. I even heard that our booth looked like we would best the others if it were to be judged based on the design and lay-out.
Nancy Pollock
Trade Show Coordinator/Graphic Designer at Plasma-Therm
The entire operation – from concept to the end-of-show teardown – went extremely smooth. It was a stress-free experience. Our booth looked great too!
Nick Pitts
Events Marketing Manager at SOCi
Any time we asked for a new render, we received it quickly with zero qualms. Any time other exhibitors compliment my booth I willingly let them know about the amazing company and people behind it!
Chloe Twomey
BFree Foods
Living outside of America initially I thought the time difference might be a challenge, not with David . David goes above and beyond in terms of customer service, attention to detail and professionalism.
Tony Marx
Vice President & General Manager at Macnaught USA Inc
The installation team on site was first rate and took care of all pre and post show details. We received numerous compliments from the exhibitors and the look on our competitors faces said it all... and within a very reasonable budget. We exhibited in late October of 2018 and most assuredly will be using EE again in the future.