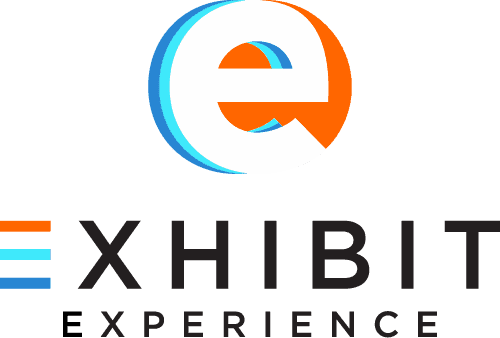 Exhibit Experience
Onsite – Fulltime Position
Exhibit Experience is a leading trade show exhibit builder specializing in creating custom exhibits and immersive trade show experiences for our clients. With a commitment to excellence, creativity, and innovation, we are seeking a Warehouse Manager to join our dynamic team and play a crucial role in delivering exceptional trade show exhibits.
Job Description
As a Warehouse Manager at Exhibit Experience, you will be responsible for overseeing all warehouse operations related to trade show exhibits, including the organization of materials, exhibit preparation, and shipping logistics. The ideal candidate should have a minimum of 5 years of experience in trade shows and be proficient in working with BeMatrix and custom exhibit materials.
Responsibilities
Trade Show Experience:

The successful candidate will have at least 5 years of experience in the trade show industry, with a deep understanding of exhibit materials, setup, and logistics.

BeMatrix & Custom Exhibits:

Demonstrate expertise in working with BeMatrix systems and custom exhibit materials to ensure accurate assembly, maintenance, and disassembly of trade show exhibits.

Team Leadership:

Lead a team of warehouse employees, providing guidance and support in pulling, preparing, and maintaining exhibit materials for shipping. Foster a collaborative and efficient working environment.

Technical Skills:

Proficiently use power tools and ladders to set up and dismantle trade show exhibits, ensuring safety protocols are always followed.

Warehouse Organization:

Be responsible for the overall organization of the warehouse, including inventory management, space optimization, and maintaining a clean and safe workspace.

Shipping Coordination:

Oversee incoming and outgoing shipments, ensuring exhibit materials are packed securely, labeled correctly, and ready for transportation according to the provided packing list.
Qualifications
Minimum of 5 years of experience in the trade show industry, focusing on exhibit preparation and logistics.
Proficiency in working with BeMatrix systems and custom exhibit materials.
Strong leadership and team management skills.
Comfortable using power tools and working at heights using ladders.

Exceptional organizational and time management abilities.

Effective communication skills to coordinate with internal teams and external vendors. Commitment

 to creating a positive team environment.

Detail-oriented with a commitment to quality and accuracy.
Other jobs at Exhibit Experience
Outbound Sales Executive
Orlando, Florida
Outbound Sales Supervisor
Orlando, Florida
Receptionist/Administrative Assistant
Orlando, Florida
Competitive Salary
Your hard work deserves recognition. We offer a competitive salary package that reflects your expertise and dedication, ensuring you're rewarded for your exceptional performance.
Health & Dental
We prioritize your well-being. Enjoy comprehensive health and dental coverage, giving you peace of mind and access to quality care when you need it most.
401k + Matching
Plan for your future with confidence. Our 401k+ matching program helps you build a strong financial foundation, ensuring your efforts today lead to a secure tomorrow.
Paid Vacation
Work hard, rejuvenate, repeat. We believe in work-life balance and offer generous paid vacation days, allowing you to recharge and return to work with renewed energy.
Company Culture
At Exhibit Experience, we're committed to not only providing you with an exciting and rewarding career but also ensuring your overall well-being and happiness. Join our team and experience a workplace that values you as both a professional and an individual.
Interested?! Fill out the form below, and a recruiter will reach out to you!