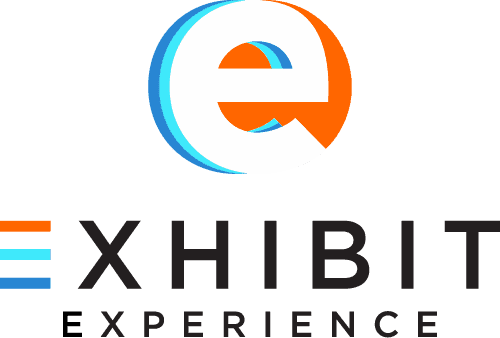 Exhibit Experience
Onsite – Fulltime Position
Exhibit Experience is a distinguished trade show exhibit booth builder, renowned for its transformative designs that breathe life into brand stories. With an unwavering commitment to excellence, we empower businesses to make an indelible impact in the dynamic world of trade shows and events.
Job Description
As the Onsite Outbound Sales Supervisor at Exhibit Experience, you will lead and mentor a team of outbound sales representatives, guiding them to achieve ambitious targets and uphold the company's reputation for exceptional service. Your strategic vision, coaching prowess, and industry expertise will play a pivotal role in expanding our client base and driving revenue growth. If you're a dynamic leader with a passion for sales and a proven track record of motivating teams to excel, this role offers an exciting opportunity to shape our company's success.
Responsibilities
Lead, mentor, and inspire a team of outbound sales representatives, fostering a collaborative and results-driven culture.
Develop and implement effective sales strategies, tactics, and processes to drive revenue growth and exceed targets.
Provide ongoing coaching, feedback, and performance evaluations to maximize individual and team performance.
Identify training needs and collaborate with the training team to ensure continuous skill development.
Lead by example through active participation in sales activities, industry events, and client interactions.
Collaborate with marketing and design teams to align sales efforts with the latest offerings and market trends.
Manage the sales pipeline, analyze metrics, and provide regular reports to the management team.
Handle escalated client concerns and objections, ensuring resolutions that uphold our reputation for excellence.
Stay informed about industry trends, competitors, and emerging opportunities.
Cultivate and maintain relationships with key clients to facilitate strategic partnerships.
Collaborate with cross-functional teams to enhance the overall customer experience.
Qualifications
Proven success in outbound sales, with a minimum of [X years] of experience, including [X years] in a supervisory role.
Exceptional leadership skills, with a track record of motivating and guiding sales teams to exceed targets.
Strong strategic mindset, with the ability to analyze data and formulate effective sales strategies.
Excellent interpersonal and communication skills, both verbal and written.
In-depth understanding of the trade show or exhibit industry, including industry trends and competitive landscape.
Proficiency in using CRM software and other sales tools.
Flexibility to work weekends and attend industry events as needed.
Self-motivated with a proactive approach to identifying opportunities and solving challenges.
Collaborative spirit and a commitment to creating a positive team environment.
Other jobs at Exhibit Experience
Outbound Sales Executive
Orlando, Florida
Receptionist/Administrative Assistant
Orlando, Florida
Orlando  Warehouse Manager
Orlando, Florida
Competitive Salary
Your hard work deserves recognition. We offer a competitive salary package that reflects your expertise and dedication, ensuring you're rewarded for your exceptional performance.
Health & Dental
We prioritize your well-being. Enjoy comprehensive health and dental coverage, giving you peace of mind and access to quality care when you need it most.
401k + Matching
Plan for your future with confidence. Our 401k+ matching program helps you build a strong financial foundation, ensuring your efforts today lead to a secure tomorrow.
Paid Vacation
Work hard, rejuvenate, repeat. We believe in work-life balance and offer generous paid vacation days, allowing you to recharge and return to work with renewed energy.
Company Culture
At Exhibit Experience, we're committed to not only providing you with an exciting and rewarding career but also ensuring your overall well-being and happiness. Join our team and experience a workplace that values you as both a professional and an individual.
Interested?! Fill out the form below, and a recruiter will reach out to you!